Chapleau Nature Festival July 12-16 2006
Well, I had the pleasure of attending this years annual Chapleau Nature Festival! And what an awesome time I had!
First of all i would like to thank everyone in Chapleau for making me feel right at home during the festival. :D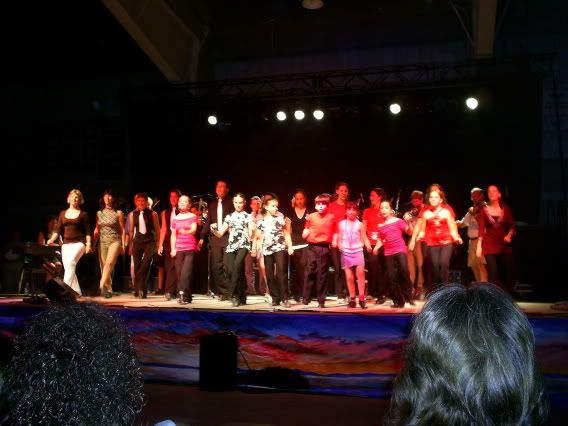 One of the highlights of every nature festival include the fiddling and stepdancing competition. With participants from all over Ontario, it's one of my favorite events of the weekend! When they all got together at the awards ceremony on Saturday night, it was a treat for everyone in the Moore Arena!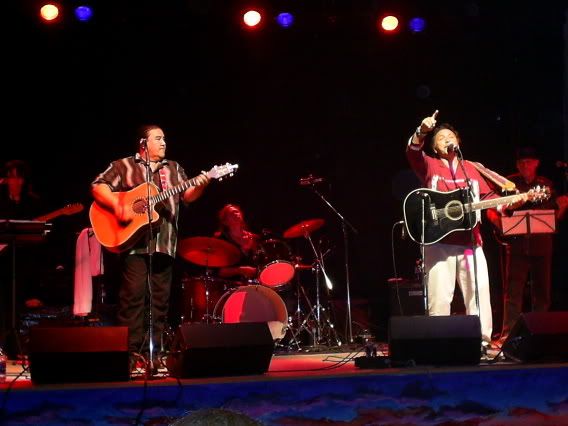 The festival also brings in great entertainment year after year, and this year was no exception. Thursday night festival goers were entertained by La Volee D'Castors. On Friday night it was a performance by BAM! Percussion, and Martin Lawrence and Vern Chechoo. I was almost lucky enough to win Lawrence's Bingo game.. but alas, I was sunk with G52! Dang! lol
On Saturday night following a day of activities which included water bomber displays, horse and buggy rides, scuba diving, and soo much more, we were entertained by our Canadain Idols, Melissa O'Neil and Rex Goudie. It was a great show, and the two were extra friendly behind the scenes as well.
Like I said, I had a blast in Chapleau last weekend. I brought my mom along with me for some mother daughter bonding time! lol
I leave you with a video performance from the boys of BAM! Percussion! If you would like to see more, just head on over to
bampercussion.com
!